<![if !vml]>

<![endif]><![if !mso]> <![endif]><![if !mso & !vml]> <![endif]><![if !vml]>

<![endif]>
Andrea BANDINI
S'è già accennato che era un matematico, e non occorre dirne di più perché
in ogni professione esercitata non per lucro ma per amore giunge il momento
in cui la curva ascendente degli anni sembra condurre al nulla.
R. Musil "L'uomo senza qualità"
Pictures in which I look "decent enough" (according to my kids)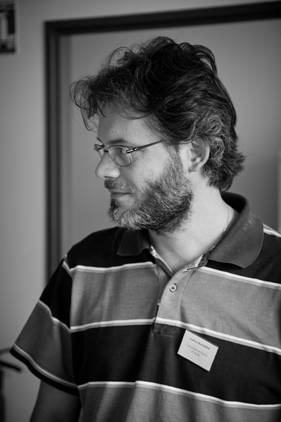 Before Math AfterMath
Dipartimento di Matematica
Università degli Studi di Parma
Parco Area delle Scienze, 53/A - 43124 Parma
E-mail: andrea.bandini@unipr.it
Tel. +39 0521 906938
Fax. +39 0521 906950
---
CV (Italiano) CV (English) Research Google Scholar
I organized the
Terzo Incontro Italiano di Teoria dei Numeri (Pisa 21-24 Settembre 2015)  ITA
Third Italian Number Theory Meeting (Pisa September 21-24, 2015)  ENG
which has now been included in the (DFW-inspired) folder "Supposedly fun things I'll never do again".
---
Collaborators
Bruno Anglès    (Université de Caen)
Francesc Bars    (UAB Barcelona)
Ignazio Longhi (Xi'an Jaotong - Liverpool University)
Stefano Vigni   (Università di Genova)
---
Students

/

Collaborators
Laura Paladino (Post Doc 2010 - 2011)
Maria Valentino (PhD 2010 - 2013)
Fabio Caldarola (PhD 2010 - 2013)
---
Didattica
Estensioni Algebriche di Campi
Sistemi Numerici e Teoria di Galois
Istituzioni di Matematica (CdL Farmacia)       (fino al  2013/2014)